Electric Motors
IEC/Metric Motors
IEC Motors are motors that meet the "International Electrotechnical Commission" specifications for electric motors. They are often referred to as metric motors since the specification uses metric dimensions. IEC motors are found throughout the world primarily outside of North America.
ESR Motor Systems stocks a variety of Siemens and Brook Crompton IEC motors. We also have access to IEC motors from other motor manufacturers we represent.
Featured Manufacturers:

Siemens now offers IEC motors consistently across the efficiency classes IE2 and IE3 covering the application range of EU Regulation 640/2009 from 750 W to 375 kW. Furthermore, the motors are available for the NAFTA market with EISA-certification in the Energy Efficiency and Premium Efficiency classes. The asynchronous motors are designed for all applications in the manufacturing and process industries.
ESR keeps a variety of Siemens IEC motors in stock.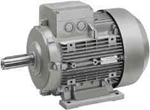 Brook Crompton offers IP55 protected aluminum and cast iron IE3 efficient IEC motors. Horsepowers range from 1 to 200. ATEX rated motors are also available.
ESR stocks various Brook Crompton IEC motors.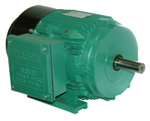 Baldor offers fractional and integral horsepower IEC motors from .25 - 177 horsepower. They offer IP54 protected, IP55 protected, and encapsulated stainless steel washdown motors.
ESR has quick access to IEC motors at Baldor's nearby warehouse.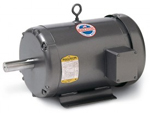 Phase: Three Phase
Horsepower: .25 - 500
Voltage: 230/400, 400/690, 460
Enclosure: TEFC
Material: Aluminum, Rolled Steel, Cast Iron
Efficiency: IE2, IE3
Cycle: 50Hz, 60Hz
International Equipment
Pumps
Compressors
Fans
Conveyors
Material Handling
Machine Tools
General Applications